Wittywood
"The first office building in Spain built entirely of wood."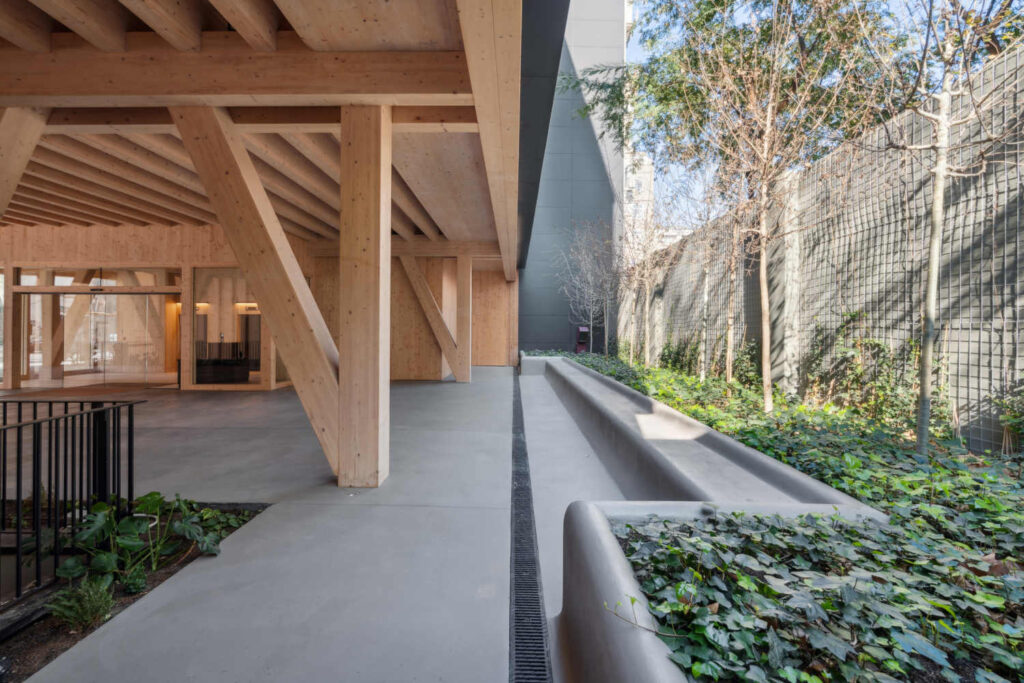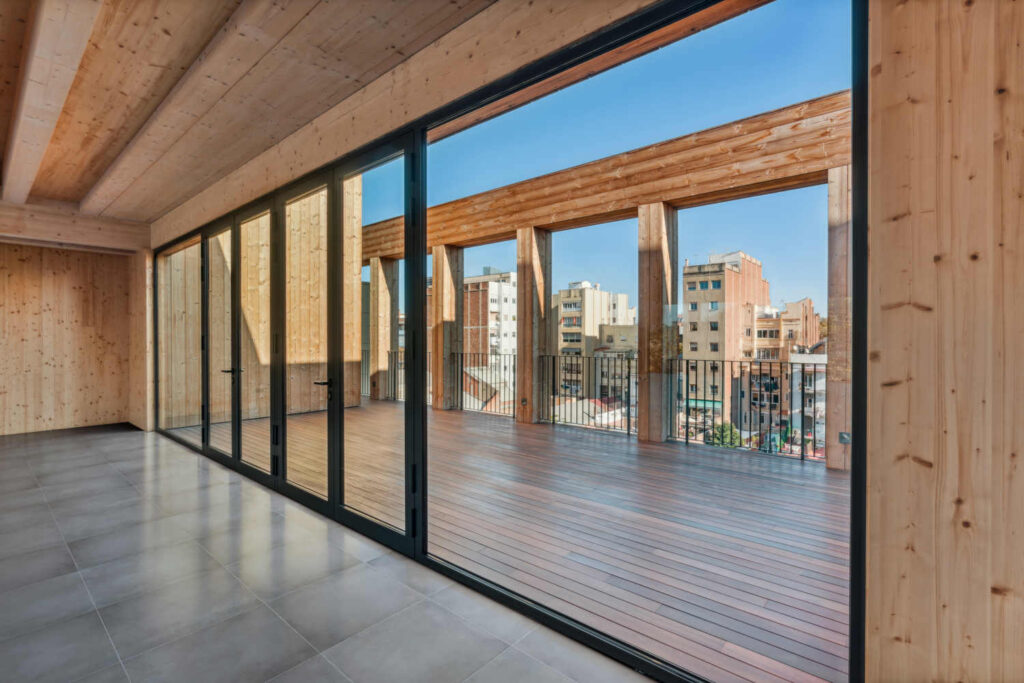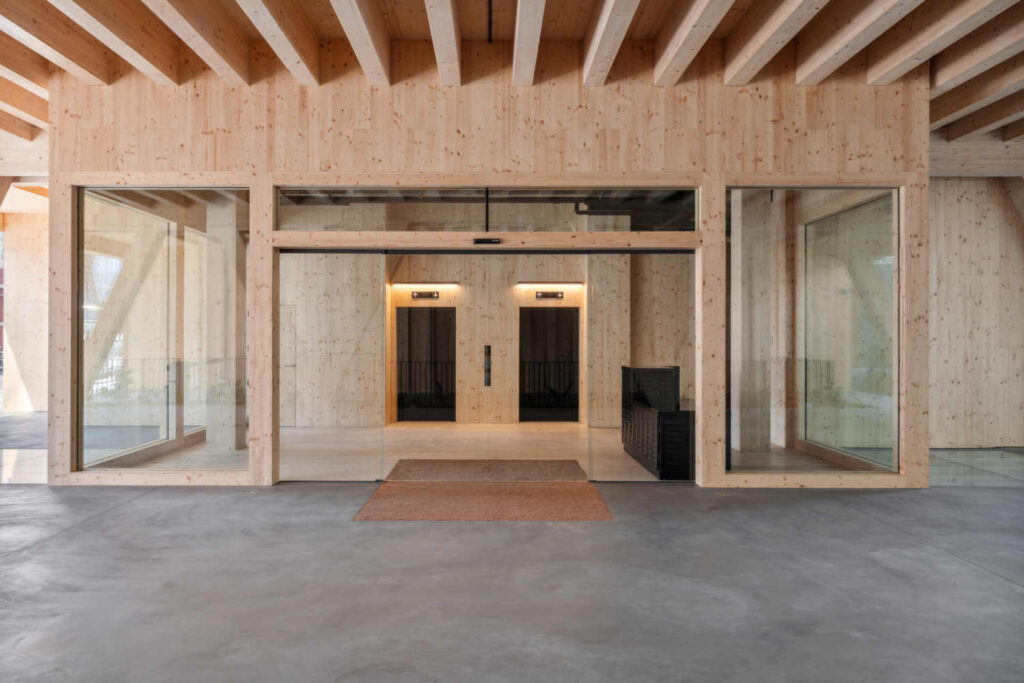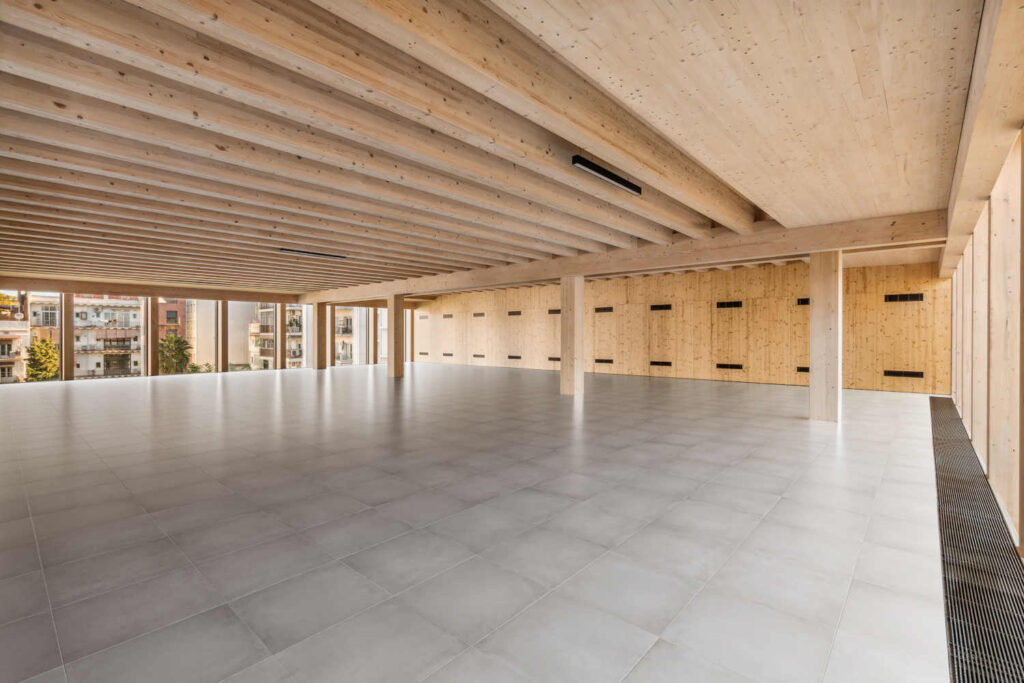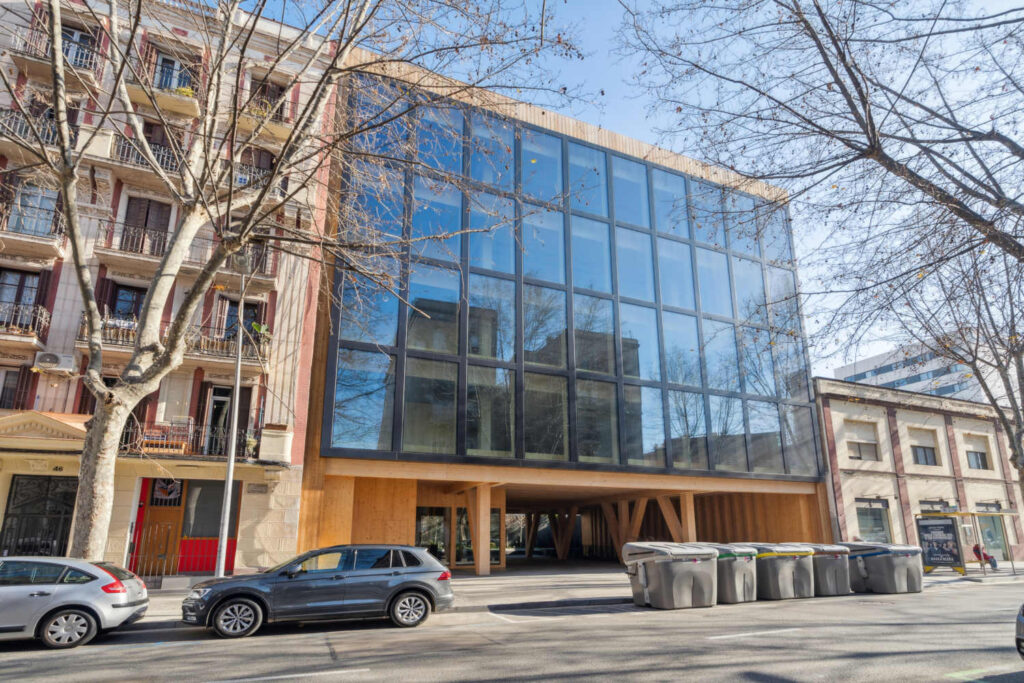 Carrer de la Llacuna, 42, 08005
Pursuing LEED Platinum BD+C NC
AIA, Elecnor, Betarq, Jorge Blasco
A building of 3,600 sqm constructed, of which 2,476 are for office use, and the rest of the surface will be devoted to complimentary uses. The project is designed with cutting-edge technology and is located on the [email protected] district, one of the most advanced areas in Barcelona, thanks to the development and urban transformation experienced in recent years.
The project has been executed exclusively in wood, creating a natural work environment focused on the well-being of the users. It has been designed for LEED Platinum and WELL Platinum certification.
The use of wood as the only structural element offers a number of great advantages, a lower environmental impact being one of them. Wood engineering acts as a CO2 warehouse, thus considerably reducing the emissions that impact on global warming. Noise pollution is also reduced.
Benefits for the environment
50% reduction of carbon emissions during construction
Waste reduction
Modular property with many prefabricated parts
Significant carbon storage Reduced mass for heating / cooling
66% of people prefer to work in a wooden office space rather than a traditional one. In addition, with wood as the main element of the building, an estimated 14% increase in productivity is expected*
*Source: "Tendencias inmobiliarias CBRE" dossier, June 2019
Key psychological factors:
Significant reduction in the stress levels of wooden office users
It generates a greater sense of innovation, energy and comfort
It increases the ability to focus attention, improves concentration, and stimulates creativity
Wood provides an energy balance between body and mind, in tune with nature
It increases quality and internal environmental perception
-Evalore